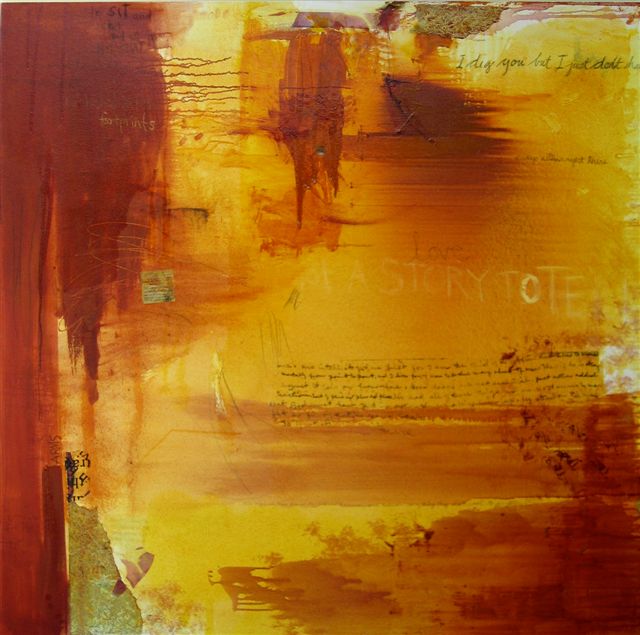 I Got A Story To Tell (Part 1)
60" x 60"
Two years ago I walked off the street into the
Joyce Gordon Gallery
in Oakland. I saw this painting and I have dreamt of it ever since.
Amanda William's
exhibit
days. paint. years
made my heart race, made my soul yearn. Layers of colour, layers of strength and exuberance protecting and revealing small fragments of words and ideas. Enormous canvases, covering whole walls, tiny blocks of wood so small that they felt my breath on them as I pulled in close to read the words, to savour the colours, all with a power and a strength that was tangible.
Oh how I want it. One day, one day I will buy one of her paintings and I will treasure it.