"Once upon a time...

there was a girl who searched

for that elusive specialness,

a little piece of loveliness,

that she could adore and treasure,

a gorgeous uniqueness,

a frivolous stylishness,

an enchanting and delectable delightfulness!




Join the quest for fabulousness...."




And

fabulous

is quite the word. Dazed Dorothy was yet another delightful find at the Glasgow Craft Mafia. Starting at £30 these bags are just, well, fabulous!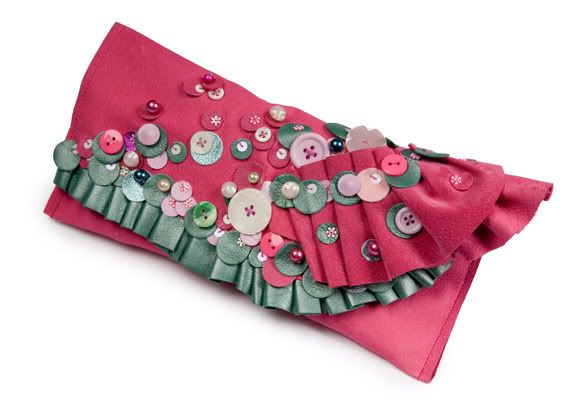 There aren't words to describe how delicious they are in the flesh - buttery soft leather and suede, detailing so intricate and fascinating that one could get lost for hours just taking in all of the buttons and beads. So tactile, so luxurious, so heavenly....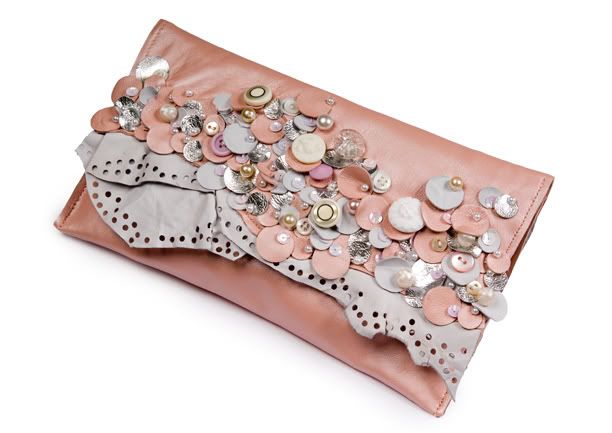 They
would make gorgeous gifts for bridemaids or accessories for the more colourful bride...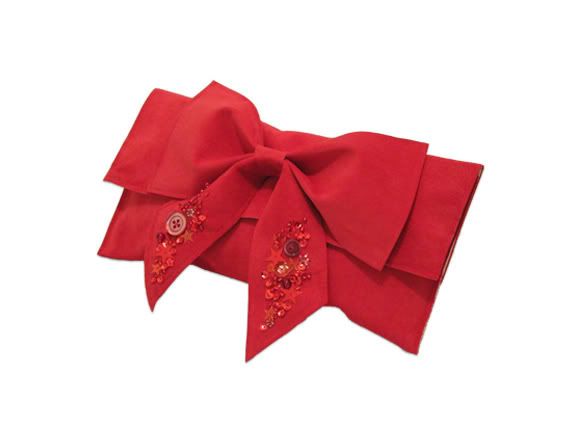 Every Dazed Dorothy bag is unique by its very nature, with an incredible assortment of beads, pearls and buttons, including one-off vintage finds from London and Paris markets...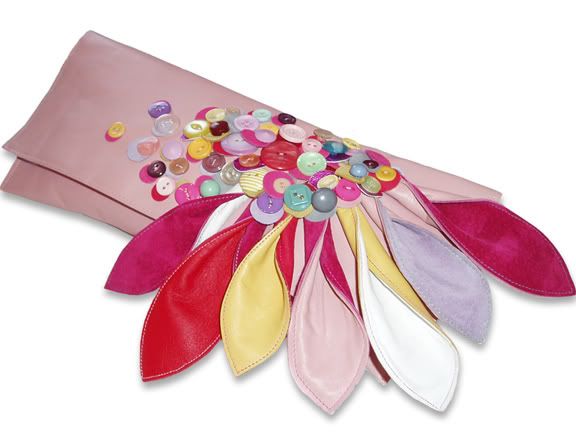 Corrine also does bespoke designs and I think a bridal clutch in ivory with pearls and beads would be gorgeous. She also suggests incorporating your own buttons and trimmings into a unique design just for you which I think is a beautiful idea.
When I was wee I used to spend a lot of time at my grandparent's house. In one of the kitchen cupboards was a big old tea tin full of buttons. I used to sit with it on the kitchen floor, emptying them out, arranging them by size, by colour, by fabric. One day, should I ever manage to persuade my Gran to pass them on to me, this would be a perfect way to celebrate how much they mean to me.
All images courtesy of
Dazed Dorothy.