I'm really not into the old 'pile as many diamonds as I can onto my left hand' approach to engagement and wedding rings. Aside from the dubious ethics involved in buying diamonds, it's just a bit, well, boring.

Any of these rings from Sundance Catalog would make gorgeous alternatives for couples looking for something more unusual....



Around The Pearl
Wafer Thin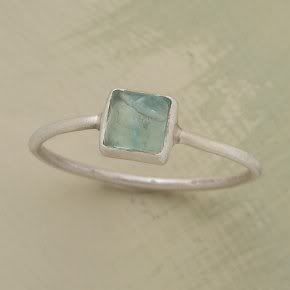 Storm at Sea
Take Wing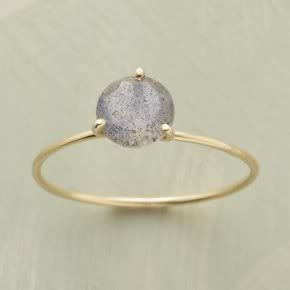 Ocean
Good Things
Unpredictable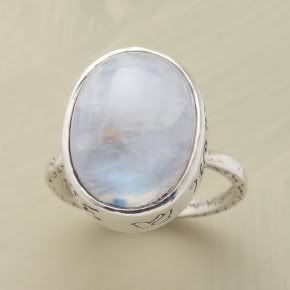 Courage and Hope
(because I love the name!)
Trying to find a wedding ring is driving me mad
.
First I fell for a gorgeous ribbon of a ring, a band that twisted twice round the finger before joining up again. I liked the symbolism - a continuous band symbolising the unending commitment, but with a twist in the middle. but the woman who made them was seriously unfriendly by email and I can't bring myself to give my money to people whose customer service sucks.
Then I decided that I wanted a plain white band, but super thin. But it turns out that unless you hammer them, à la Wafer Thin (above) they bend. I don't like hammered metal and I don't want my wedding ring to bend.
So I'm stuck. Going quickly mad in a world of sparkly stones and precious metals.....