A sneak preview of my latest (and favourite) diy project. Although I have to admit that I'm more than a little nervous of sharing the actual project with you. A few weeks ago I wouldn't have thought twice. And then I read this over at Weddingbee, and well it scared me a little.
This thing that I'm making, it isn't exactly an original idea. It's an idea that has been around for centuries, an idea that The Boy's great Grandmother utilized, the results of which still hung on the family christmas tree when The Boy was, well a boy. But it's an idea that one woman in the world of weddings has used to create a very successful business. A business that everyone and their dog has blogged about, a business that has appeared in three million and one inspiration boards. A business so successful, so omnipresent that you hear 'handmade xxxx' and you think Miss xxx xxxxx instantly.

Well The Boy and I saw these handmade whatsits and we loved them. But at $300 a pop there was no way in hell we could afford them. So, remembering the whatsits his great grandmother had made, The Boy said

we can do that, let's make our own

. Which is what we did.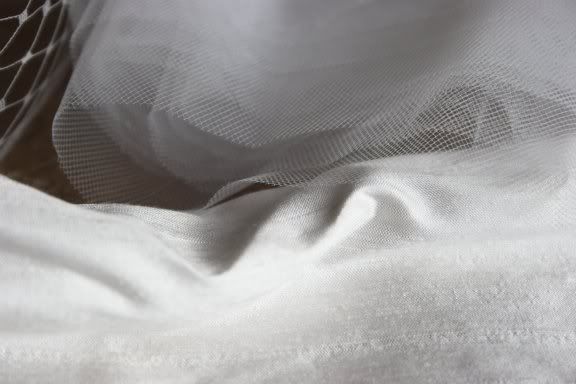 Personally I don't see anything wrong with that. We made our own version. Yes our own version is similar to the ones that have taken the wedding world by storm. But not identical. And not claiming to be by Miss Terribly Successful Handmade Business. And not for sale. And not (and I quote) immoral, illegal or deserving of hate mail. Or so The Boy and I think.




So, let's see what you lovely ladies (and the occassional gentleman) think and perhaps, if it appears that I won't be lynched, I will share what The Boy and I spent the day making. In all of it's lop sided, one-legged glory.
And if you think that we have done something immoral, illegal or deserving of hate mail, please be polite in how you say so. Because nobody likes impolite hate mail.