...from out with the Bridal section. Because sometimes that is where the best dresses are found.




Sequinned Halston gown, $2570.
This dress makes me want to grab The Boy, buy him a sharp suit and run away to drink cocktails forever more on the Italian Riviera, living out our days tanned and decadently drunk.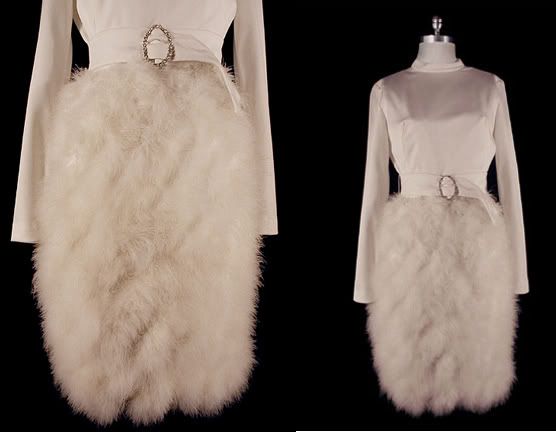 Marabou Feather gown, circa 1965 from the personal wardrobe of Marlene Dietrich. Could you get more fabulous than getting married in a dress that belonged to Marlene Dietrich? I think not.
$2650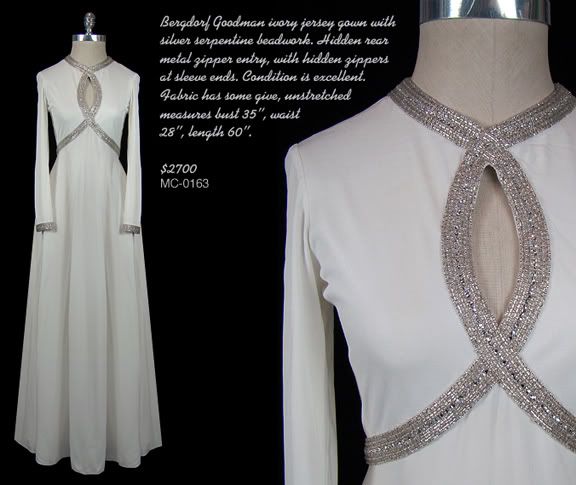 Beaded jersey gown, circa 1970 (I think). $2700
I think I know where
Ms Packham
has been looking for inspiration.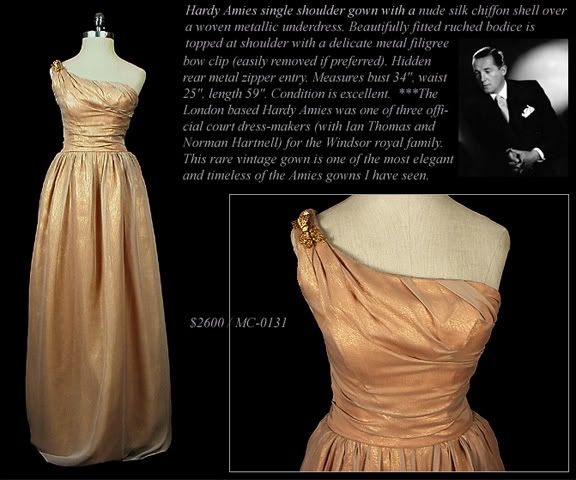 So Elizabeth Taylor in her heyday. A dress for a 1950s débutante.
Gathered white gown, circa 1955. $1775.
So simple, understated and elegant. And so very contemporary. No one would ever know it was over fifty years old. And why should they? Vintage doesn't always need to
look
vintage, like environmentally friendly doesn't always need to look green.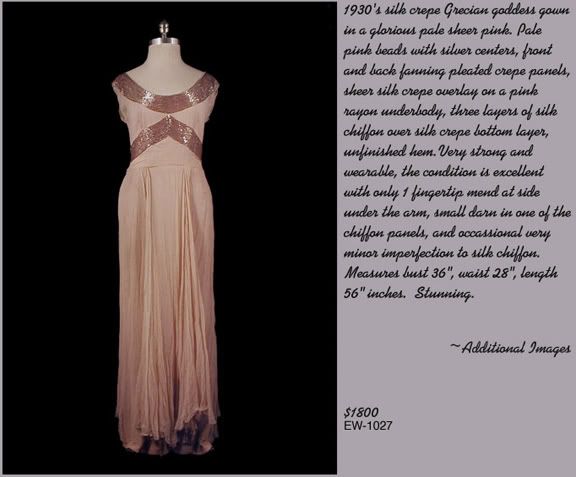 Pale pink silk Chiffon gown, circa 1930. $1800
So delicate, so ethereal. But brought back to earth with the beading which anchors it. It looks like it would be such fun to wear.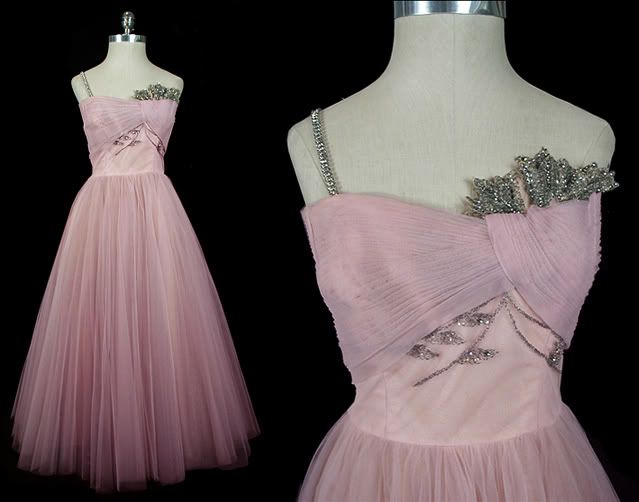 And speaking of fun!
Hattie Carnegie pink princess dress, mid century. $2170.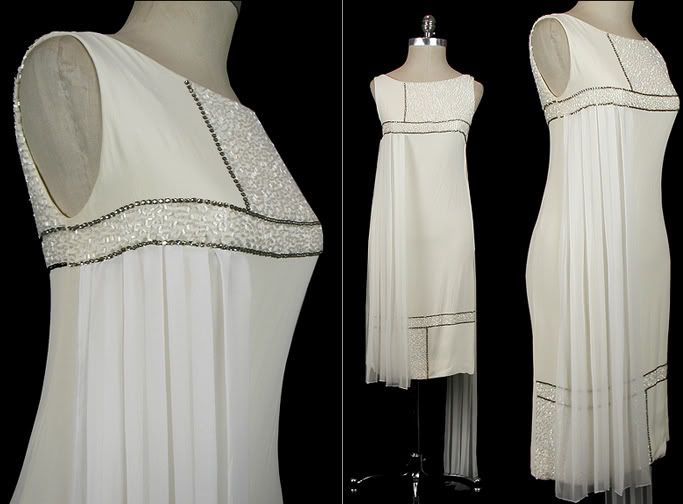 J Magnin white silk short dress, mid century. $1700.
The perfect dress for a chic and modern bride.
Pink silk chiffon beaded gown. Mid Century. $1500.
What a burst of colour. Looking at it is like lying in the sunlight after a long winter. All of a sudden it is winter here again. I need a dress like this to warm up my day.
I have more of these to share but I'm going to save them for another day. They're just too good to blow all at once!
All images from
The Frock