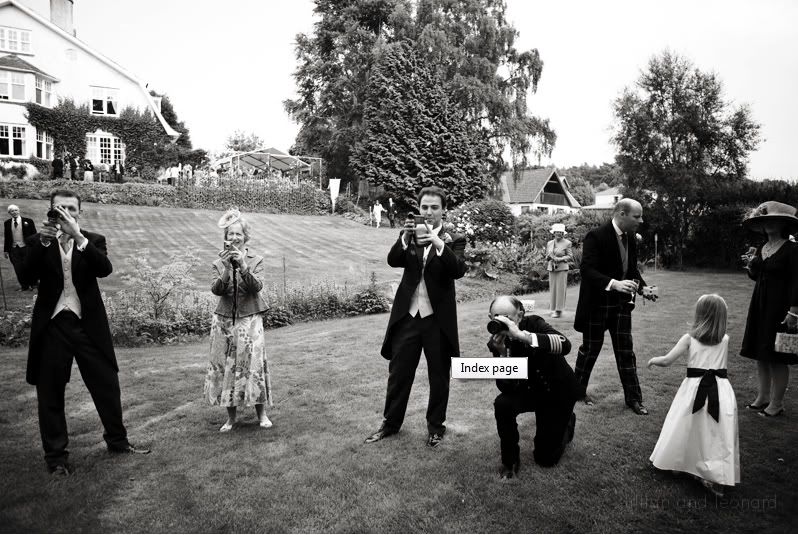 Think carefully before you post those fuzzy, yellow tinged pictures your friends and family took on your blog. You might think that it's a quick way to share the first trickles of wedding porn you have, that your blogging buddies deserve a little something for all the support and interest they showed through the dark days of planning and that you can post some more beautiful pictures when you have the time to delete your eye bags but beware, you might come back from holiday and find your un-edited self all over the bloody internet.
(Not that it didn't give me quite the thrill to be mentioned on some of my favourite blogs;
Frolic
,
A Practical Wedding
and
Smitten
to name but a mere few. And I've got to tell you, Smitten made my mum squawk rather too. Only because she's heard of Glamour, the wedding blog world? Not so much.)
While we're handing out advise I would also like to caution you against the advisability of reading what perusers of blogs other than your own have to say about you and your wedding. While your own dear readers may leave only the loveliest of comments in their wake, unfortunately the same can't be said for everyone else's.
Which makes me oh so grateful lovely ones, that you are kind enough (read:
have the manners
) to keep any disgust you may or may not feel for my choice of outfit/what I 'allow' by boy to wear/my body to yourself. It's much appreciated.
(Just to make it clear, absolutely none of the readers of the afore mentioned were anything but lovely, the betrothed community know only too well that no good can come from criticising the choices of a bride once it's too late to go back. And they're just too damn nice to say mean things about a girl's scrawny physique. For which, once again, I'm grateful.)
(Image by
Lillian and Leonard Wedding Photography
)