I'm aware that for some people being given homewares for birthdays or Christmas is just unacceptable, like being given a hoover or an ironing board or anything else that suggests the only thing that the giver thinks you are interested in is cleaning (or cooking). But I love kitcheny bits and inspired by my recently purchased heart shaped measuring cups I thought I'd share a few of my favourites with you...



This vintage inspired
milk bottle and glass set
is gorgeous. Its blue tinge is beautiful and who doesn't get a small thrill from drinking from a glass with a barnyard animal on it?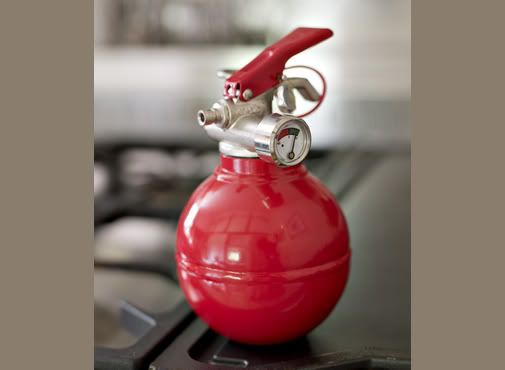 A
retro red fire extinguisher
. For those of us who do this when we bake...
We were given a Le Creuset version of this red heart shaped casserole dish when we got married. I love the
Staub version's
pudgy little shape and the handles though.
Sophie Conran
casserole
. You would be forgiven for thinking that I really like casseroles. I don't particularly but I do love a pot with a lid.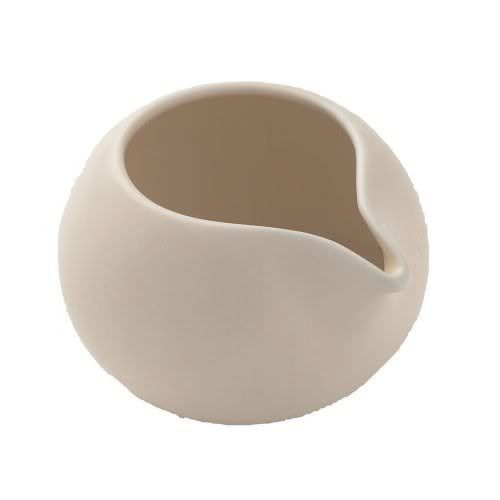 I adore all of Nigella Lawson's
kitchenwares
. I want to fill my house with them, bake volumptuous delights and maybe rub them against my face a little. The
jugs
, not the baked goods. Cakes are for eating, not face rubbing. Unlike crockery of course.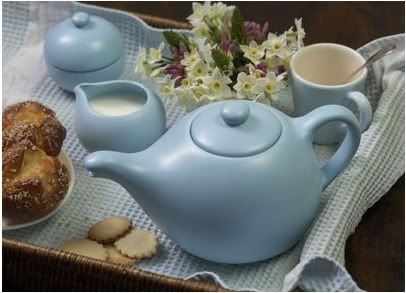 Who could deny themselves a little canoodling with
this
sexy teapot?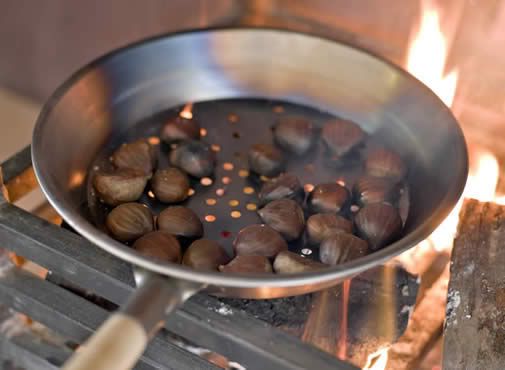 A
chestnut pan
. It turns out I don't really like roast chestnuts, they have a weird texture. But I suspect that they might be delicious in baked goods and the whole fire thing looks fun.
I bought
these
last week when I found them in Urban Outfitters, desperate for some cup measures so I could stop fucking up the American recipes I've been trying to convert to grams. Two days later I discovered that the British Heart Foundation are selling the same one, cheaper, with all the proceeds going to the BHF. I was a little annoyed with myself.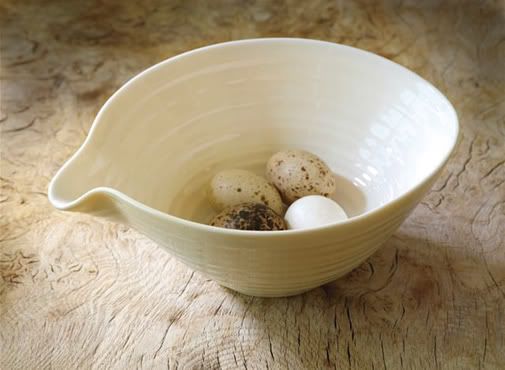 And the best for last. I adore
this
pouring bowl and this picture. It sums up everything I want from a kitchen - scrubbed wood, simple but textural crockery, lots of cream and obscure overpriced ingredients.
Images from Cox and Cox, Amazon, The British Heart Foundation and The Dining Store. And the glove was me.