My darling mummy bought me a subscription to Country Living magazine for my birthday. Now I'm an old married lady I'm allowed to ask for subscriptions to old lady magazines about chickens and goats and which variety of acer is most resistant to greenfly. Magazines with chutney recipes and competitions for most inventive use of empty jam jars. Magazines where the only clothes are handmade from home grown goat hair, woven by Cornish virgins on the banks of a river at twilight. Or something like that.
What I really love it for is the homes though, the beautiful homes of creative and clever types that are light and airy with gardens filled with roses and studios filled with crisp northern sunlight and furniture scavenged from French flea markets. Kitchens filled with flowers and antique linen, decorated with real art, usually made by the owner. Not an ikea print of Tree Lined European Boulevard or Poppies At Sunset to be seen.
Last month in a feature about women who live and work in one space I fell completely and utterly fell in love with the home and studio of Danish ceramic artist
Jette Arendal Winthe. Again, like the Selby house I wrote about earlier this week the walls and floors are the palest neutrals and every single thing from the kitchen cabinets to the bathroom rug is fascinating and beautiful and filled with colour and life.
I'd like to
The same sort of passion for colour, for vibrancy and for vintage romance shines out of Jette's ceramics, which I must admit are what first caught my eye in the article (

'a flowery tea cup you say? Why I simply must have it. Now.'

)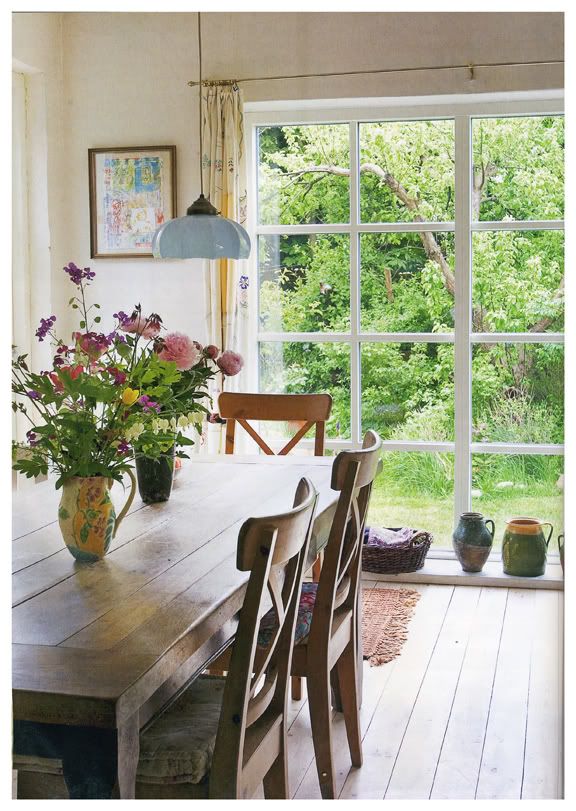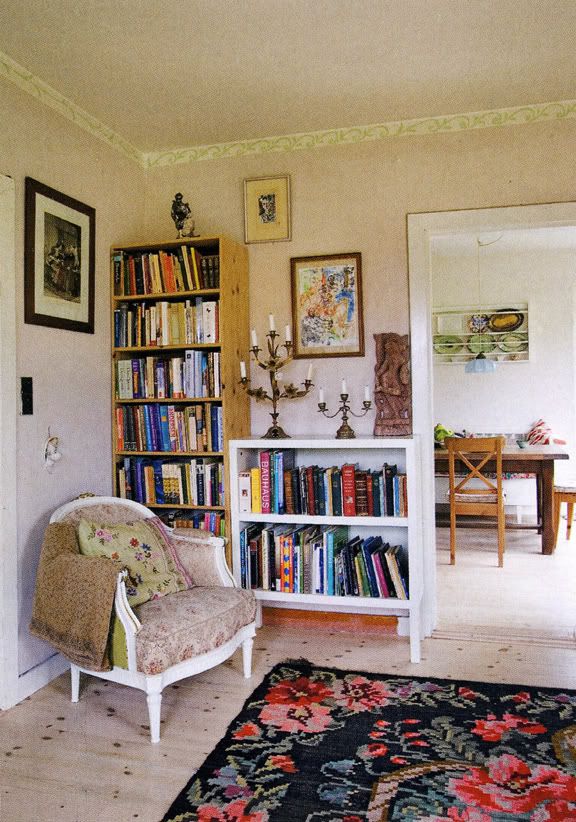 I'd like to live here, and drink from flowery teacups. It would be a quiet yet vibrant life, filled with creativity and travels and a dog in a basket.