"The ordinary and the extraordinary exist side by side in Isabelle Puech's Paris apartment – a converted carousel workshop in the 9th arrondissement, where merry-go-round horses were once repaired. A stuffed crocodile stands guard in the hallway, and an ostrich skeleton, animal hoofs and austere oil paintings are displayed in the living area."
Fiachra Gibbons, guardian.co.uk,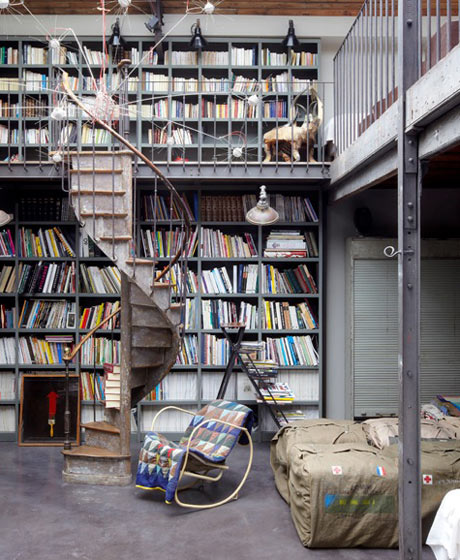 A converted carousel worshop!



(where does one buy a stuffed crocodile? John Lewis?)
' Photograph: Camera Press/MCM/Christophe Dugied